STEAMtheBlock Black Birder's Week STEAM DAY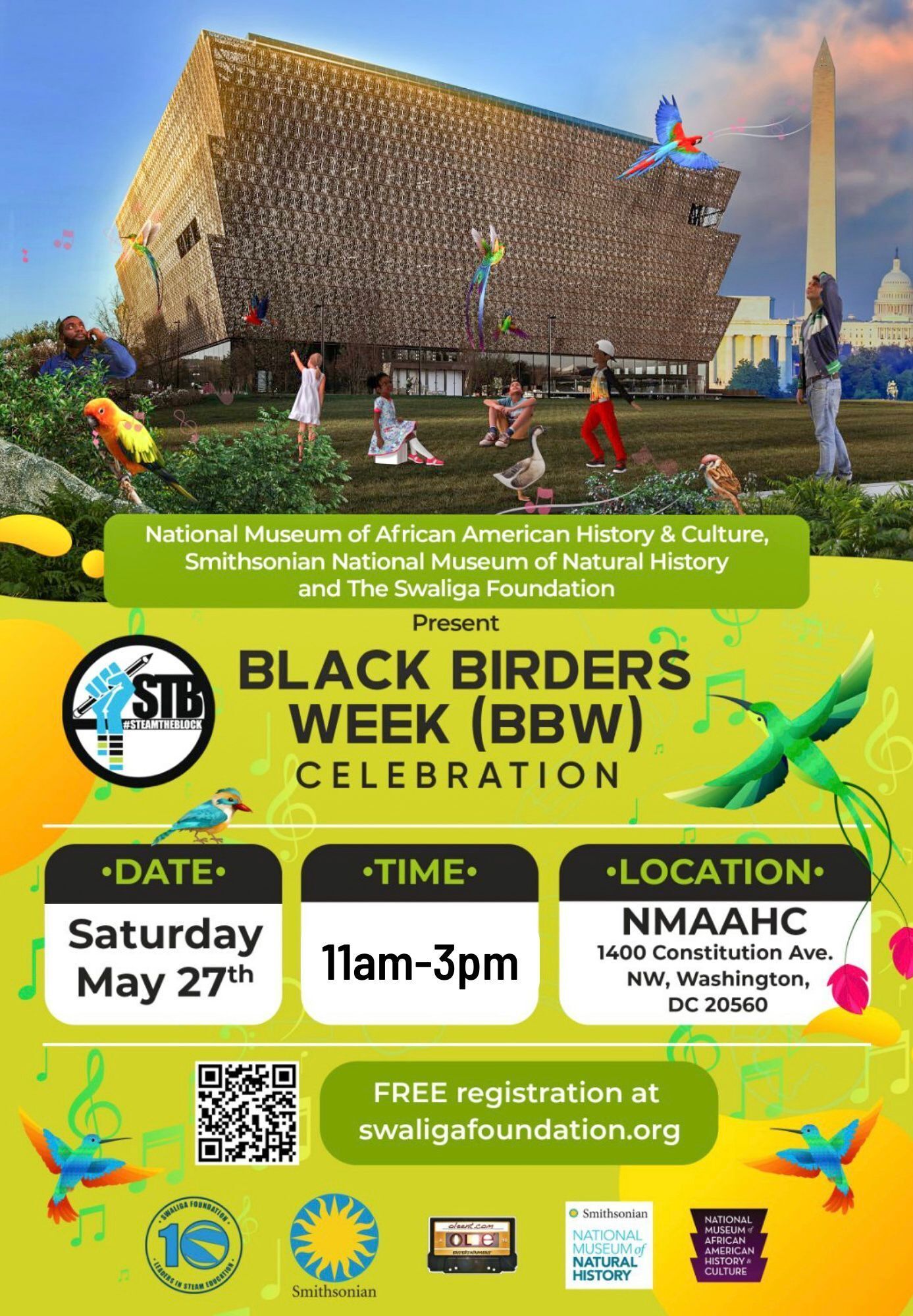 Did you know there is an entire week dedicated to Black birders, called Black Birders Week?
Black Birders Week began in 2020 to highlight the challenges and joys of Black nature enthusiasts, particularly birders. If you are interested in STEAM, including birds, nature, wildlife, and African American history, then this is the program for you!
On Saturday May 27, 2023 from 11am-3pm, join the Swaliga Foundation, along with the Smithsonian National Museum of African American History and Culture, and the National Museum of Natural History as we celebrate Black birders, birds, and nature.
Museum visitors can participate in a bird walk on the National Mall, learn about Black birders and ornithologists, learn how to participate in Black Birders Week activities, and engage in hands-on STEAM lessons, and enjoy LIVE performances.
Also be the first to hear Mr. IMAG's new single "Nature (Living)" from his upcoming album #STEAMtheBlock: Book of Nature!
There is something fun for the whole family. See you there!