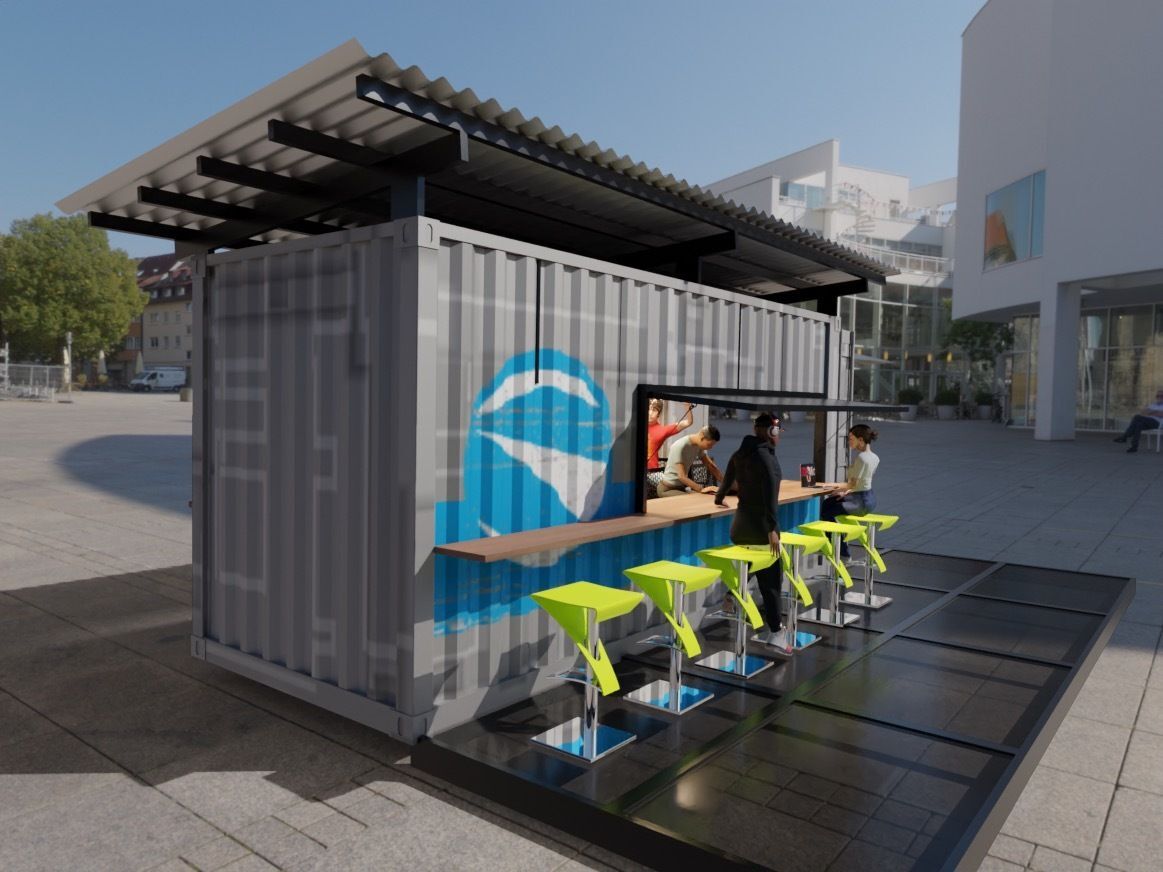 2021 Cultural Institution Grant Award-winning partners Gabriel "Asheru" Benn and Lemond "IMAG" Brown launched OuterSpace Labs, a first-of-its-kind mobile maker space hub designed to host high quality arts, cultural, and STEAM programming while advancing the community with culturally relevant entertainment, teaching and technology in partnership with Events DC.
This 20-foot customizable container, called OuterSpace Learning Labs is stored with teaching supplies, computers, 3D-printing equipment, tables/chairs and much more. The mobile hub is wifi-friendly and has interior and exterior plugs and USB charging ports. Most importantly, it's fully equipped to run on solar power as the co-founders wanted to ensure the build-out was both self-sufficient and environmentally sustainable.
According to EAB, researchers believe that 40% of black students switch out of STEM majors before earning a degree, suggesting those that come from low-income families are not given the proper resources needed to see STEM programs through to completion (EAB, 2019).
"The lab gives young people access to the latest technology, like 3D printers and virtual reality software with a goal to provide opportunities for skill development for under-served families to further progress the D.C. economy with access to equitable education." - Lemond Brown, Co-Founder and CEO of The Swaliga Foundation.
OuterSpace Learning Labs gives students the ability to connect globally engaging with interactive activities focused on STEAM (Science Technology Engineering Arts and Mathematics) from an award-winning team of global educators, artists and partners from Guerilla Arts Ink and The Swaliga Foundation, who were recently recognized by the Global Forum on Education and Learning (GFEL) USA 2021.
"The programming is designed to pass on transferable skills to the next generation of learners through a hands-on, project-based approach," stated Gabriel "Asheru" Benn, Co-Founder and CEO of Guerilla Arts Ink. "We realized creating a customized COVID-conscious environment would maximize learning and engagement, with ongoing workshops, demonstrations, family events, and more."
Starting in 2023 the first OuterSpace Labs installation will provide:
Twice a week arts and cultural workshops for grades K-12 
Skill building workshops and workforce development options for teens and young adults in the areas of digital media design, music and video production, visual arts, event planning, professional electrician, lineman and creative writing
Monthly, ongoing events designed to increase family engagement and dialogue, such as family movie night, and restorative circles
For more information visit: https://www.outerspacelabs.io/about