"#STEAMtheBlock Club" is an initiative powered by The Swaliga Foundation, to empower students to be leaders in their community. #STEAMtheBlock Clubs connect with schools, local businesses, and community leaders to meet at least once a week. During Club meetings, youth work to complete hands-on STEAM projects, career development, and community service. The Club is responsible for assisting with planning and producing a #STEAMtheBlock Party event for their local school community. #STEAMtheBlock is Swaliga's award-winning STEAM curricula that uses digital arts to teach Engineering Design and Applied Science. The #STEAMtheBlock Party is our culminating event that features live music, STEAM Activities, food, prizes and more. Swaliga uses its track record over the past decade to work closely with non-profit organizations and community partners to help secure funding for the clubs, either through grants or sponsorship from corporations locally.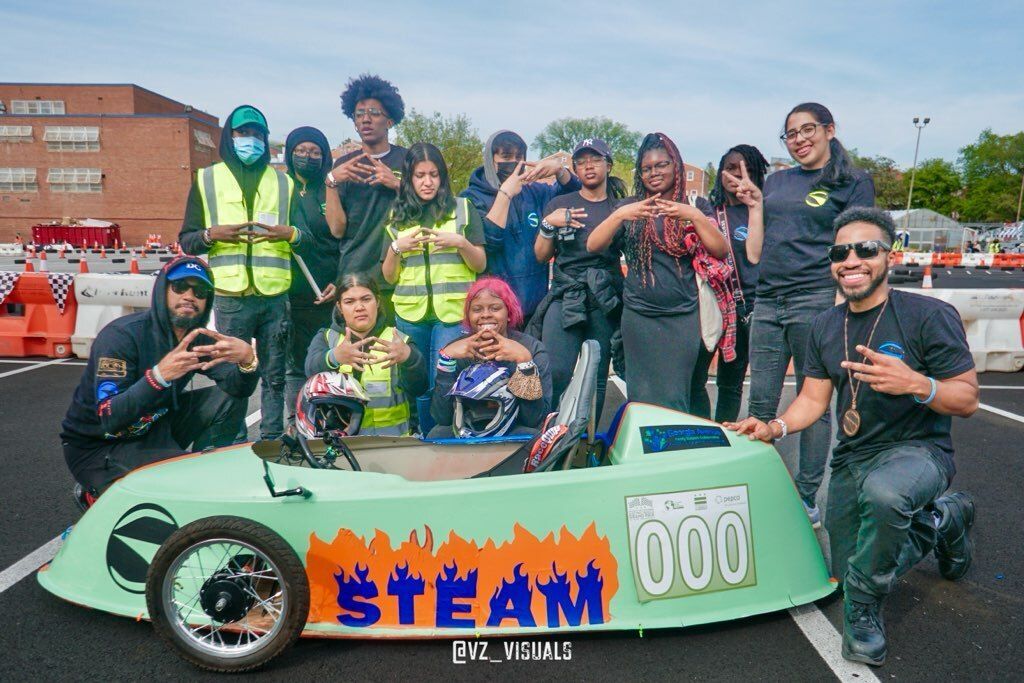 Who's involved?
#STEAMtheBlock Club members are typically high school students ranging from 14-18 years of age. There is also a JV division for middle school students ages 9-13. Participants create individual digital portfolios to document their work. Each week they upload photos of projects, writing samples, drawings, music, etc. Learners meet weekly with Swaliga staff and a school teacher or representative to develop new skills such as learning the engineering design process, digital editing software, leadership, etc. STEAM Club members have the opportunity to compete against other clubs for prizes and scholarships in monthly competitions ranging from aquaponics growing to music production.
What do Club Members get?
Youth also get the chance to collaborate with other Clubs globally through the Swaliga and Global Education Exchange Coalition (GEEC), Digital Exchange (DX) program. Youth also have the opportunity to be a part of the #STEAMtheBlock STEAM Hip Hop Album series featuring Mr. IMAG the STEAM Emcee and other notable professional artists from around the world. Each month STEAM Club members will have the opportunity to participate in a digital exchange with their peers from different countries and some have the opportunity to travel internationally with Swaliga's Cultural Exchange program. Youth connect with each other outside of their weekly meetings via chat (Whatsapp). All Club members will receive an official TribeSwaliga wristband, ID card  and t-shirt. At the end of their first full year, concluding at the #STEAMtheBlock Party host for their school, each team member will receive their custom Tribe Swaliga tracksuits and official club jerseys.