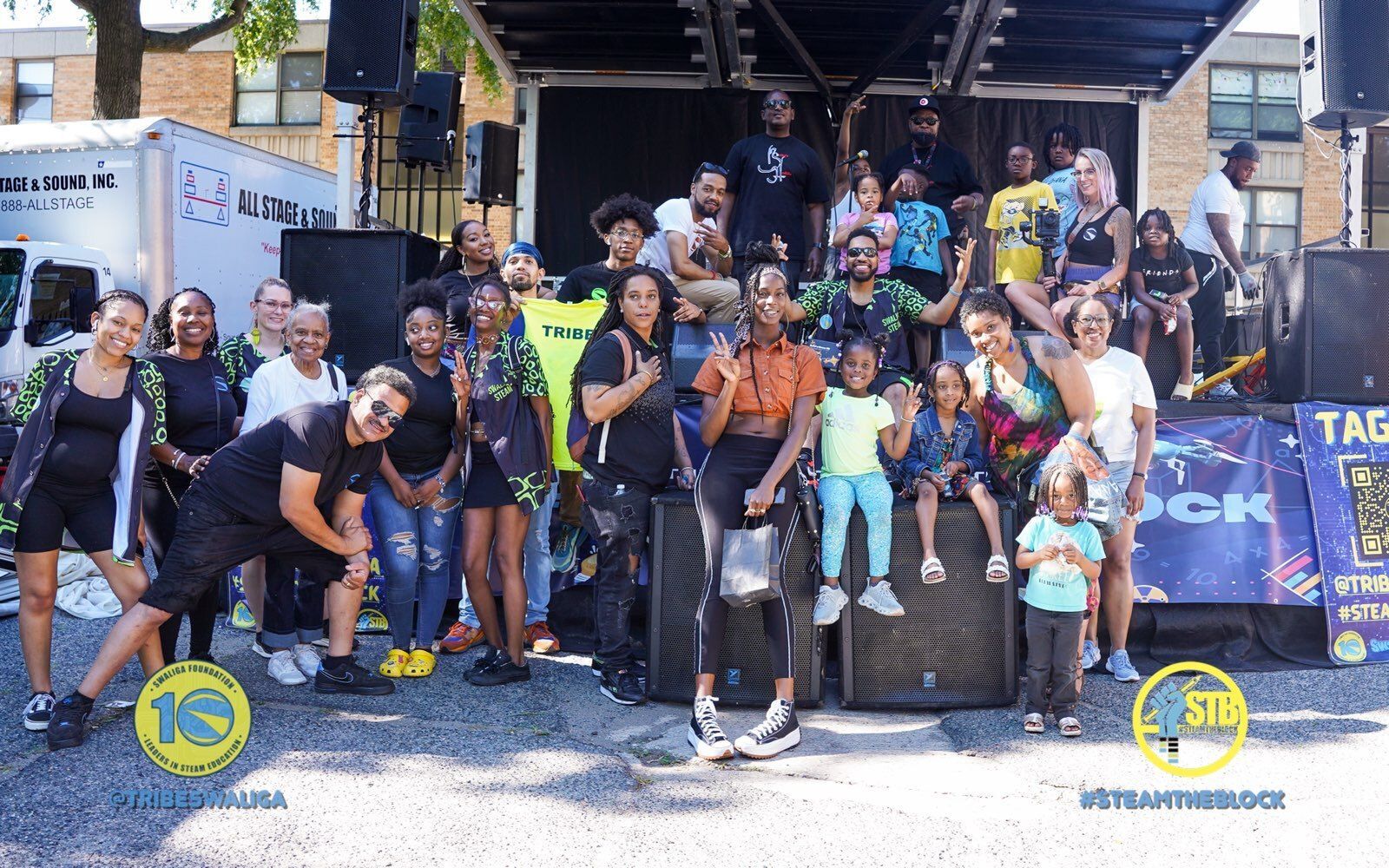 Swaliga Foundation is "Engineering the Art of Education" by providing quality STEAM (Science, Technology, Engineering, Art and Math) education to youth. Swaliga provides after school programs, cultural exchange programs, and engaging STEAM content online. 
The #STEAMtheBlock™ Party brings STEAM, Music, and Fun to the communities that need us most. This is the only Free STEAM education & entertainment event that provides a platform for youth to display and explore their creative talents across the vast spectrum that is STEAM. Participants receive trauma-informed engagement and connect with local community and culture through STEAM workshops, panel discussions, culinary experiences, live performances and other fun activities at no cost to youth or families.
Swaliga #STEAMtheBlock™ and its partners aim to improve economic wealth distribution, as well as unemployment rates for the youth we serve. Washington, D.C., where the organization is based, currently has the lowest graduation rate in the United States (National Center for Education Statistics). Many low-income communities around the world face similar challenges stemming from a lack of education. The communities we serve across South Africa are reporting a youth unemployment rate of 55%. #STEAMtheBlock has provided STEAM educational resources, internship opportunities, scholarship opportunities and exposure to potential careers for more than 3,000 youth and families living in Washington, D.C. thus far. The biggest catalyst to Swaliga's success at engaging the communities we serve is the Arts.